Boosts Immunity

Reduces Inflammation

Increases Energy
Regular price
Sale price
$46.92 USD
Unit price
per
Sale
Sold out
Can green tea have superpowers? When it comes to health benefits, it can.
We pack this Zenergy shot with Organic Japanese Ceremonial grade Matcha to give you the energy and focus you need.
Matcha's nutritional properties act as a natural nootropic that not only boosts your cognitive functions such as memory, concentration, attention, and motivation, but it also makes the brain healthier by acting as a vasodilator and natural supplement for brain health that increases energy and oxygen flow to the brain.
Along with that, we add Organic Grapefruit Juice, Organic Apple Cider Vinegar and Organic Peppermint to provide antioxidants, amino acids, vitamins, and minerals that deliver health benefits no other food or drink can.
Available in five different shot bundle sizes | Subscribe to get 15% off your orders and never have to worry about placing an order again.
Ingredients:
Matcha

Grapefruit

Peppermint

Apple Cider Vinegar

Organic | Cold-Pressed | 2.0 fl. Oz
View full details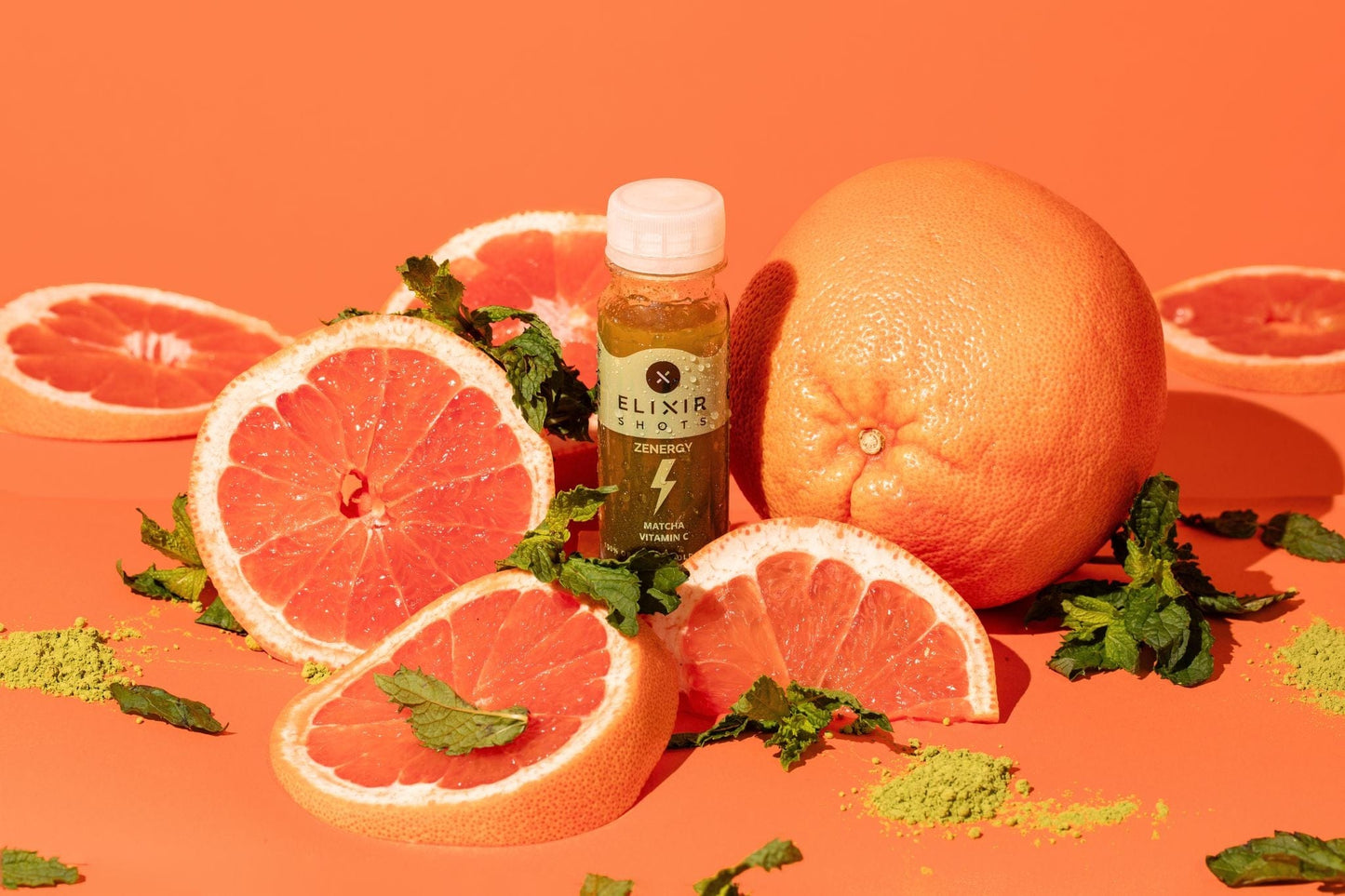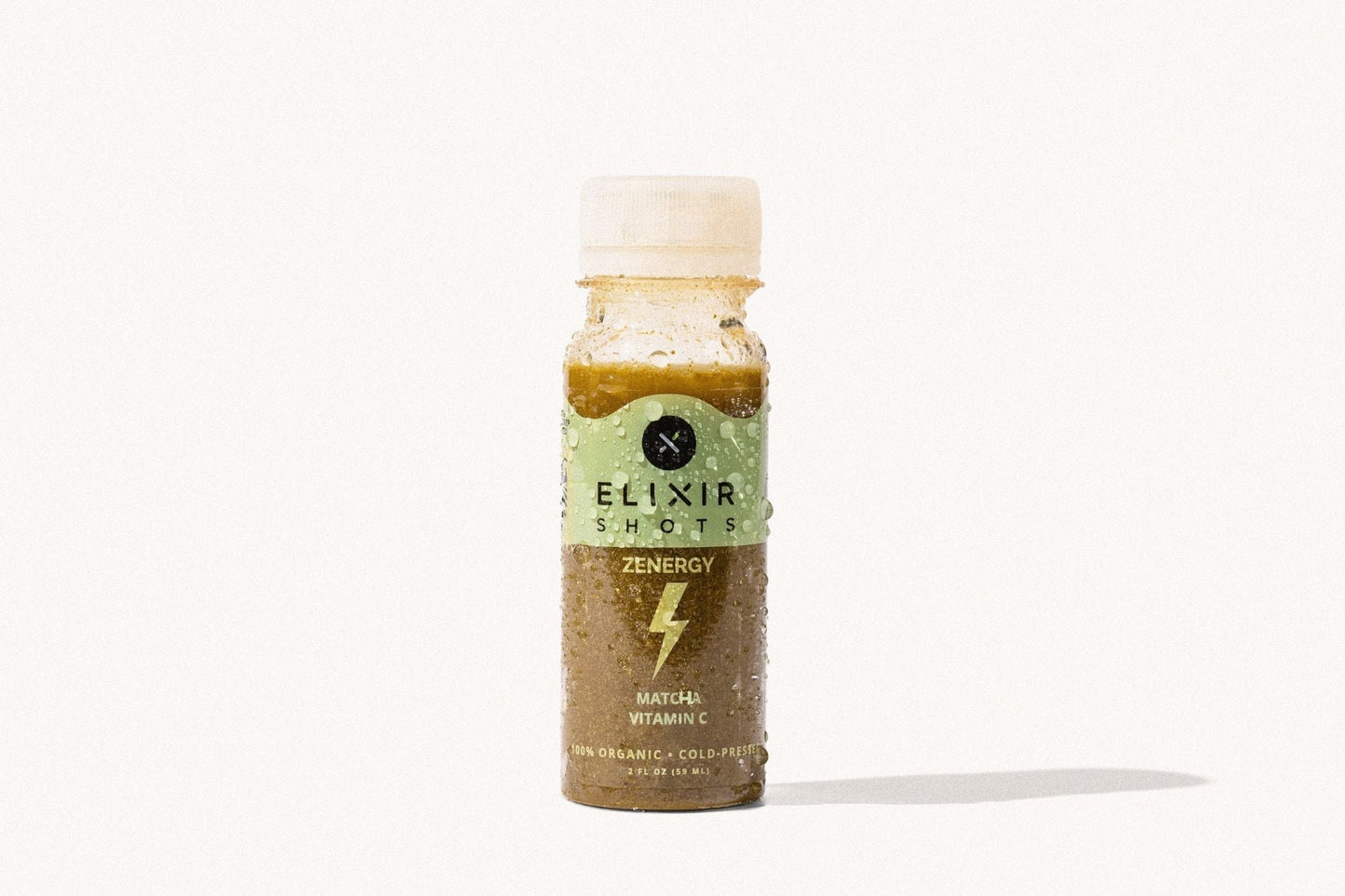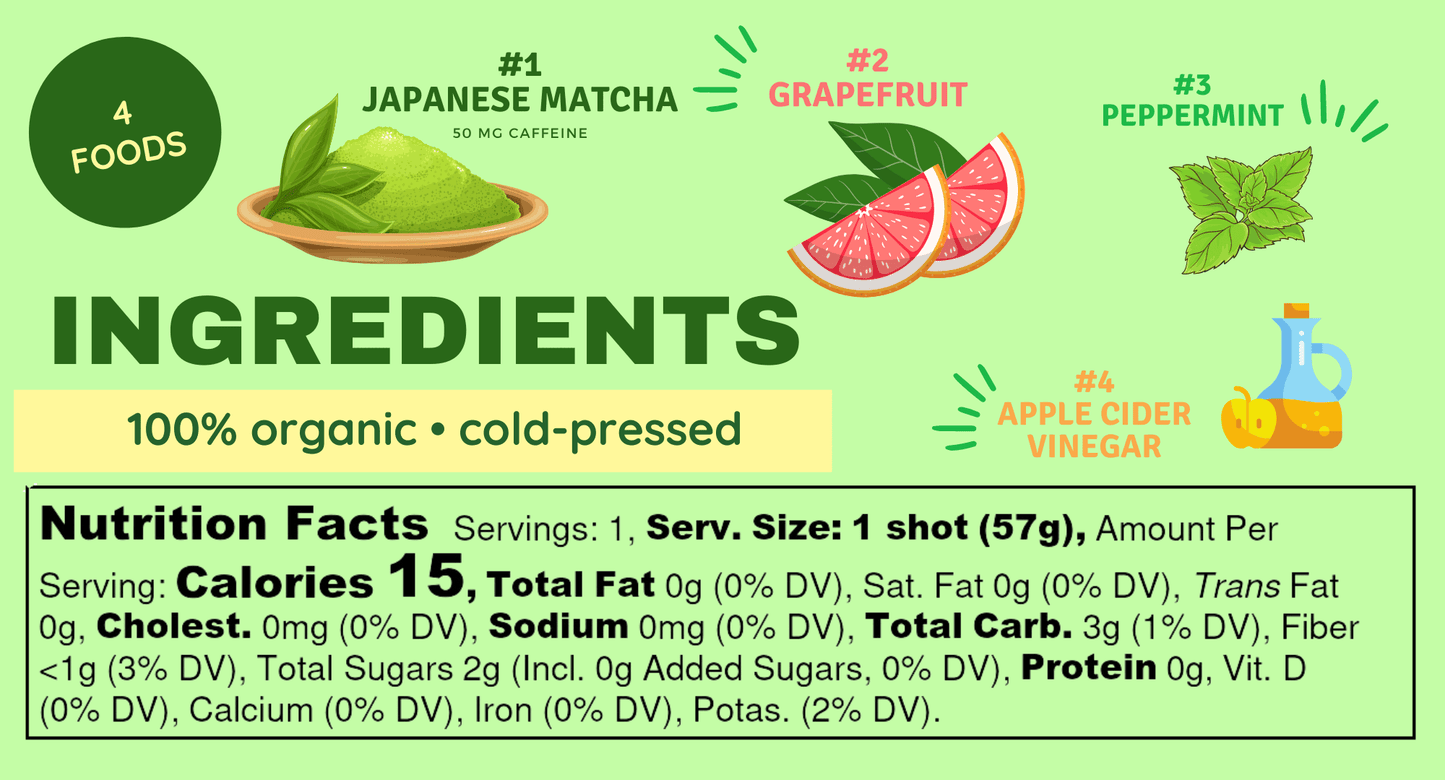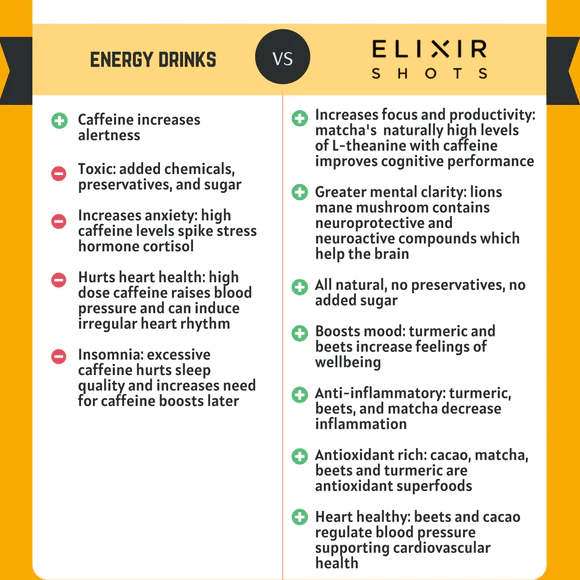 Feel the Elixir Difference
Other shots, coffee and energy drinks on the market today contain excess sugar and caffeine which temporarily boost your energy, then leave you with a massive crash and other bad side effects.
Our shots fix that by providing you with organic superfood ingredients that give you stable energy, increased focus, and a whole lot of other health benefits. The more you drink the healthier you are!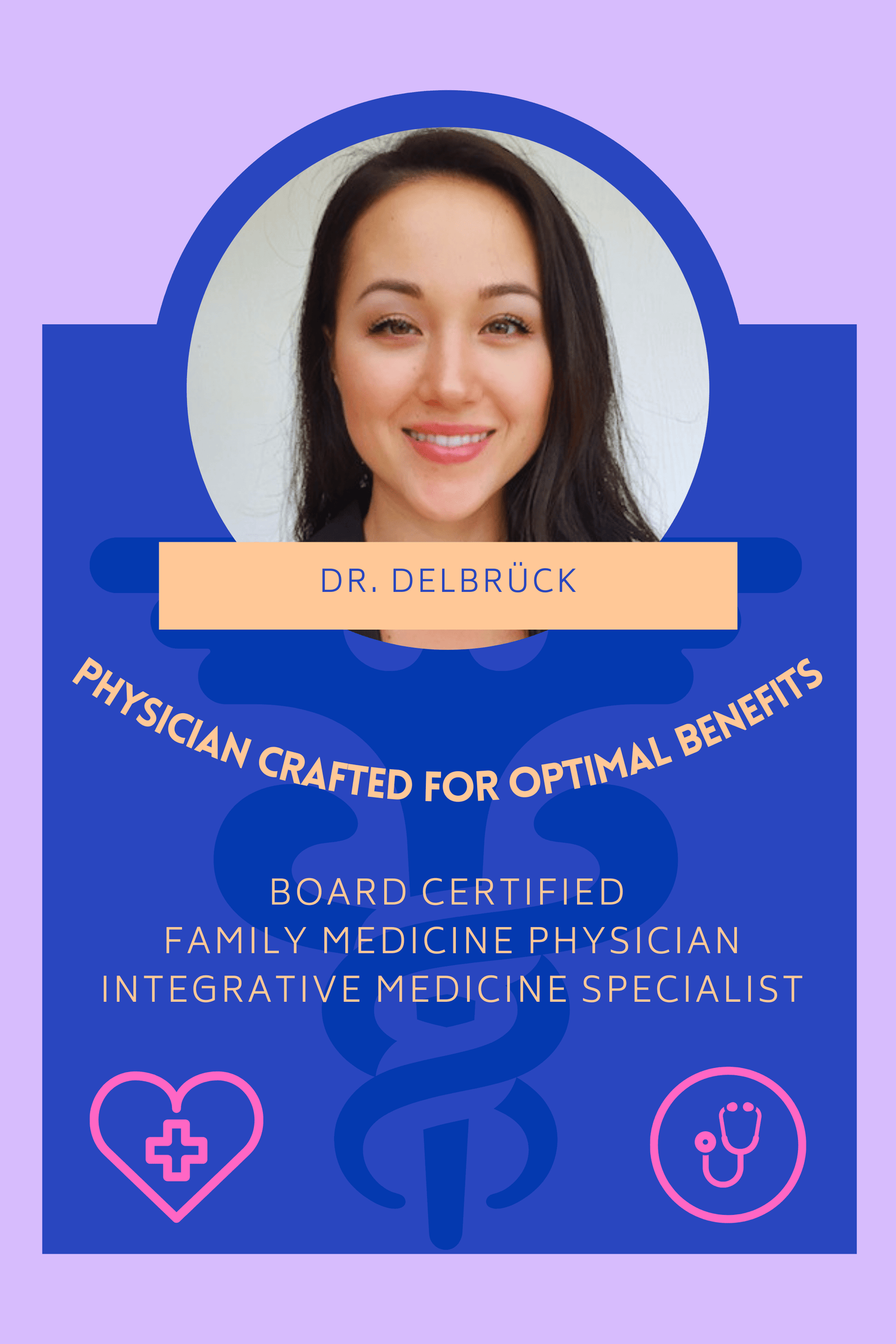 Physician Crafted With Whole Ingredients
All of our shots are formulated by a Family Physician who is plant-based and specializes in lifestyle medicine.
Elixir Shots are the most powerful, potent and synergistic blends on the market. These combinations of healthy superfoods works together to fight for you and your health!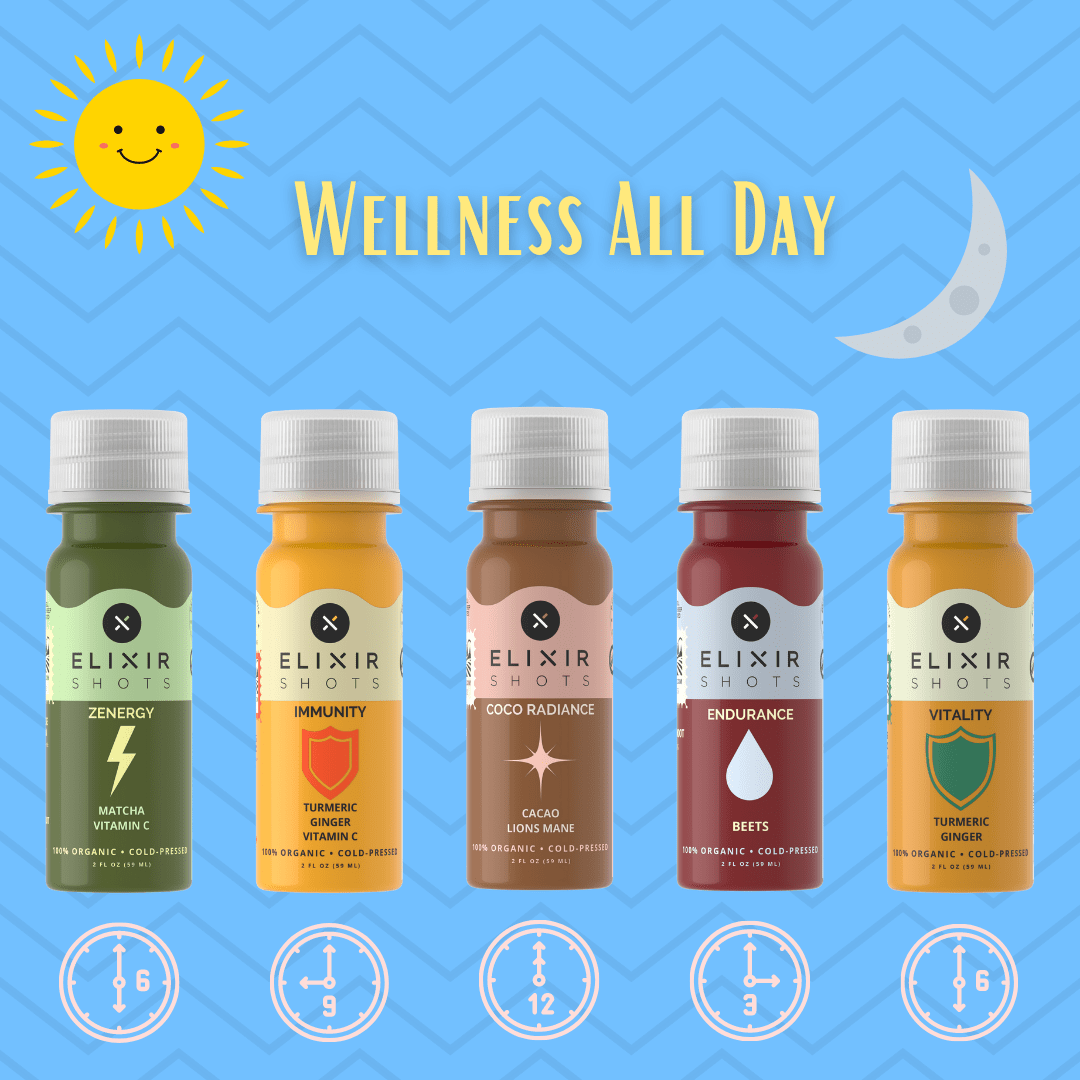 24/7 Pocket-sized Plant Power
Drink a shot every day to give your body the boost of immunity and energy it needs! These pick-me-up shots are great on their own or added to a smoothie, hot tea, or sparkling water.
It's great to add to your morning routine, but works to strengthen your immunity at any time of day. Take it at home, at school, before a flight, after a late night out, or whenever you need that extra boost!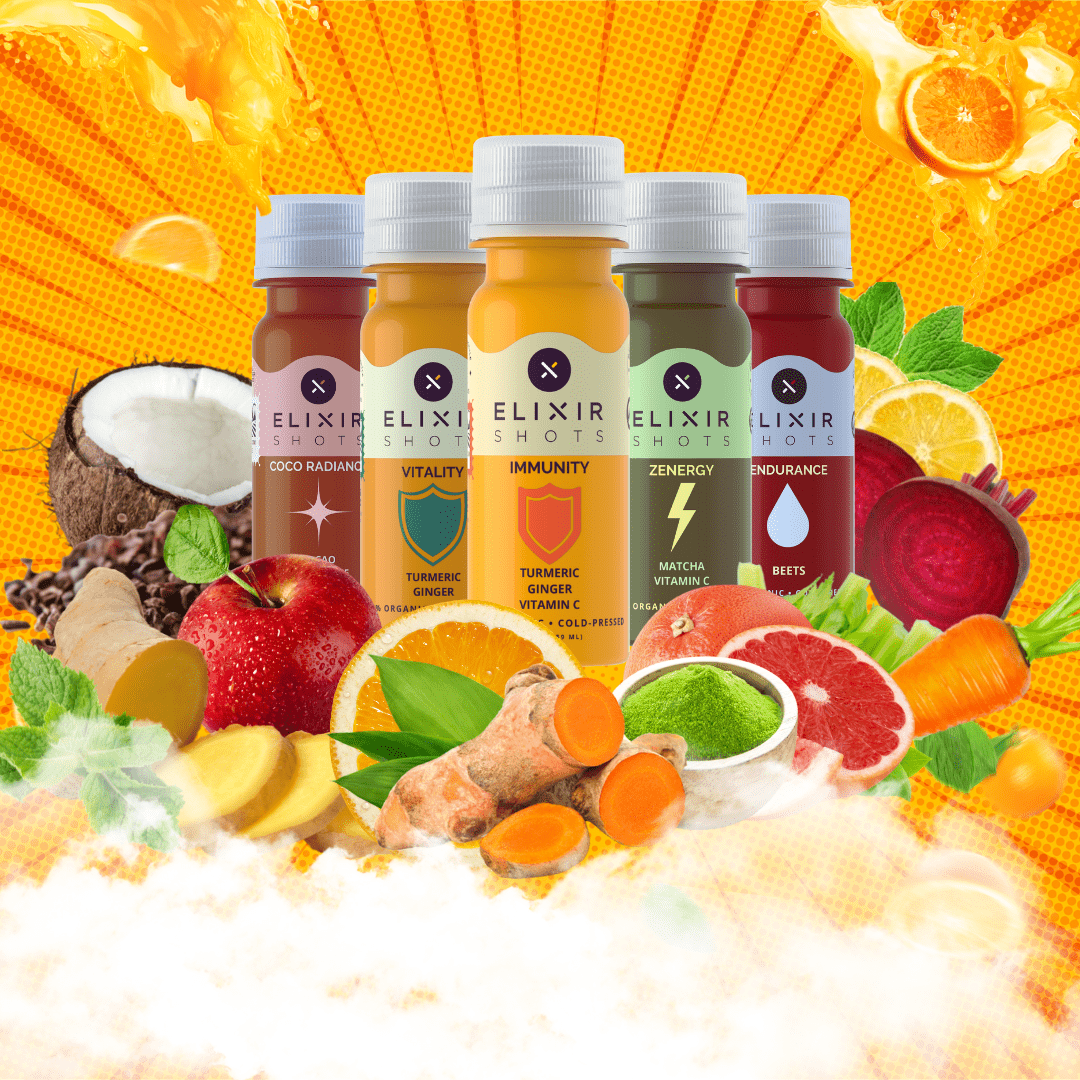 Sustainably Packaged & Shipped
We only use 100% post-consumer recycled bottles, and our shots are shipped refrigerated with a biodegradable liner and drain-safe ice packs.