Boosts Immunity

Reduces Inflammation

Increases Energy
Regular price
Sale price
$46.92 USD
Unit price
per
Sale
Sold out
This Endurance shot is packed with 30,000mg of Organic Beet Juice, 30,000mg of Organic Carrot Juice, Organic Celery Juice and Organic Lemon Juice.
Beets are regarded as a "superfood" for enumerable reasons...

Athletes at the London Olympics drank it for peak performance, U.S. marathoner Ryan Hall drinks a shot to improve his run time, even Auburn's football team swears by the red stuff for a pre-game elixir.
This idea is this: Beetroot juice is packed with nitrates, which allows your muscles to perform the same amount of work while using less oxygen, making your body's energy production more efficient, and increasing your blood flow capacity. In short, it increases exercise endurance and muscle power.
Available in five different shot bundle sizes | Subscribe to get 15% off your orders and never have to worry about placing an order again.
Ingredients:
Organic | Cold-Pressed | 2.0 fl. Oz
View full details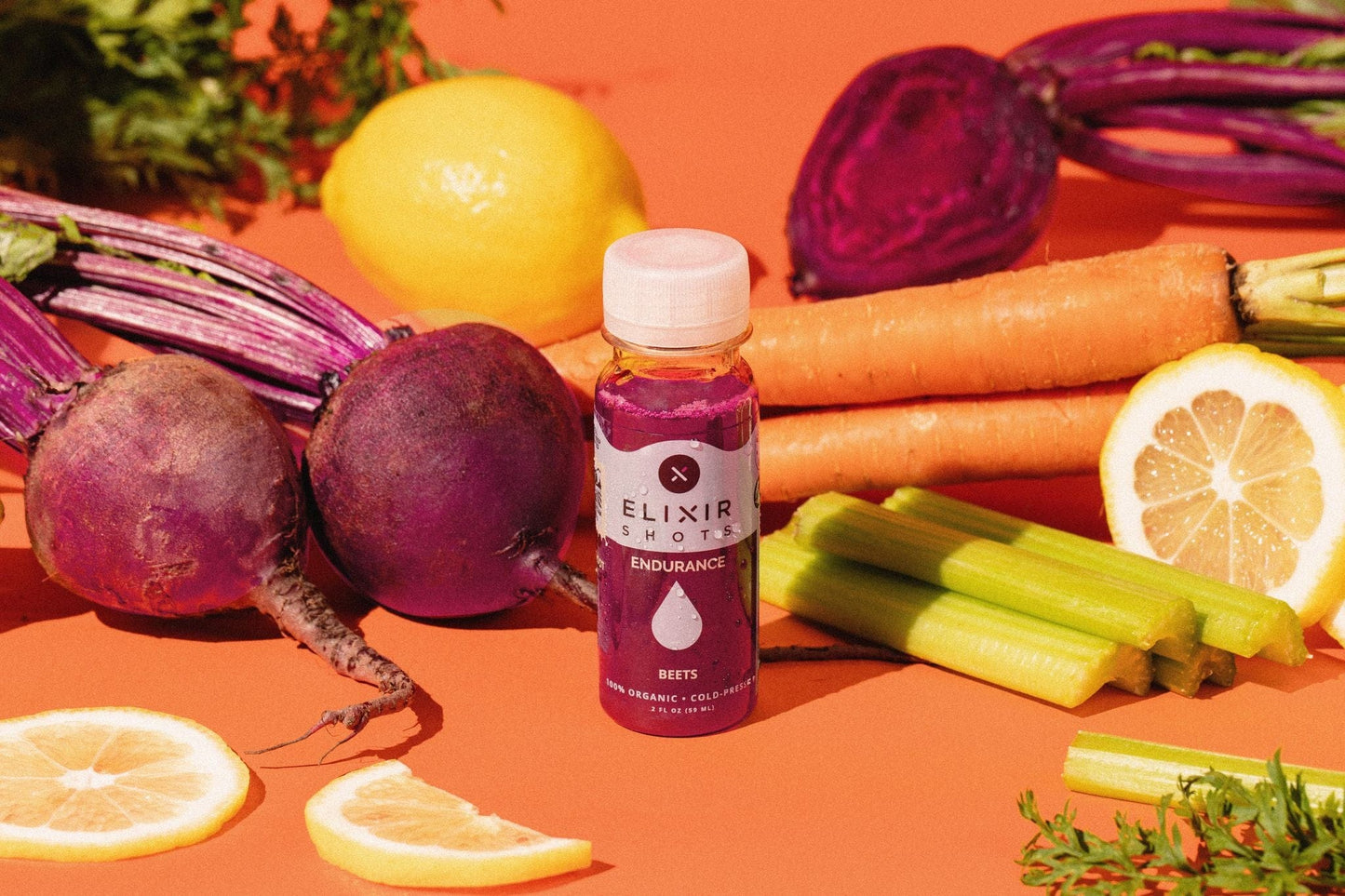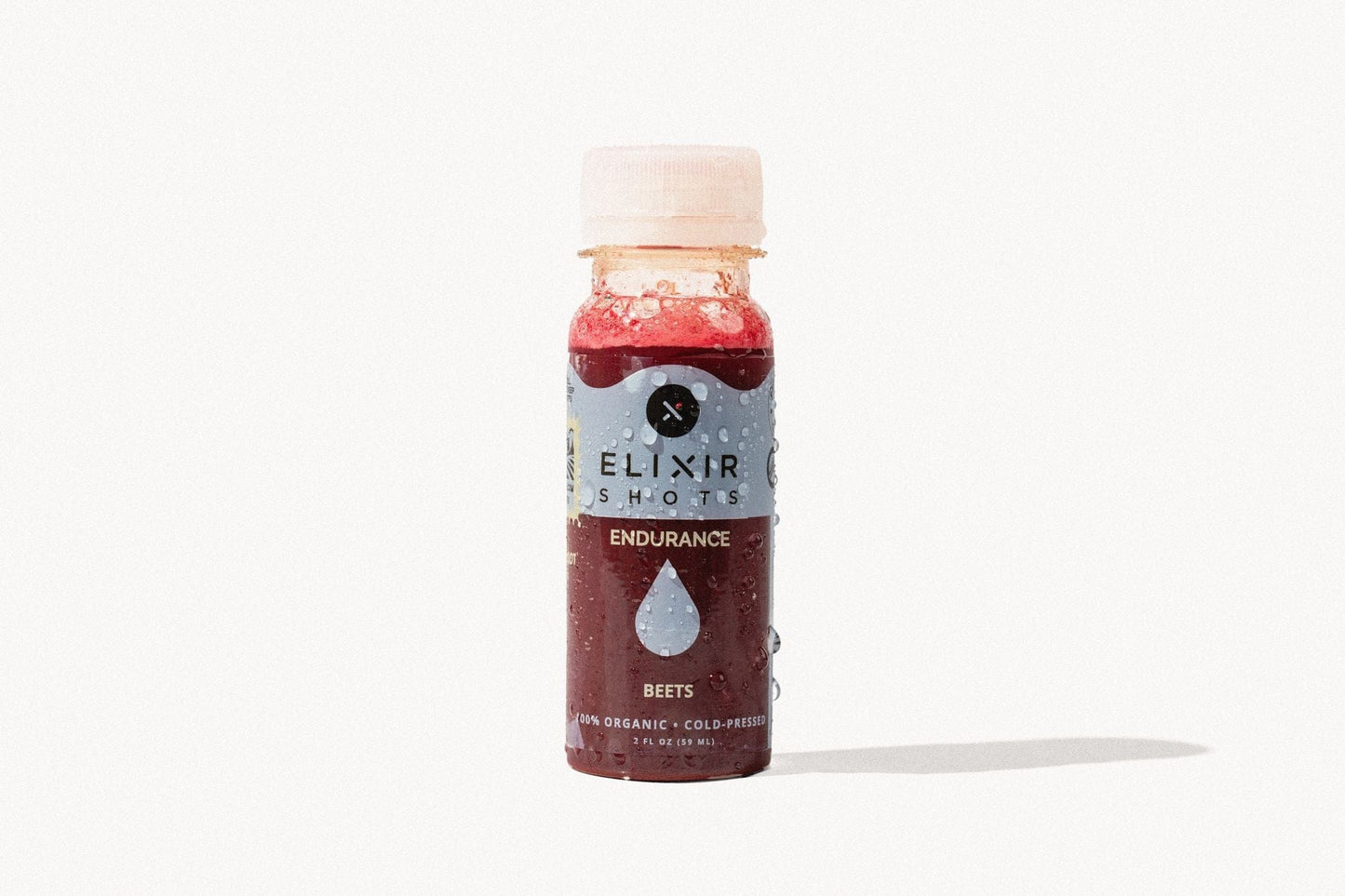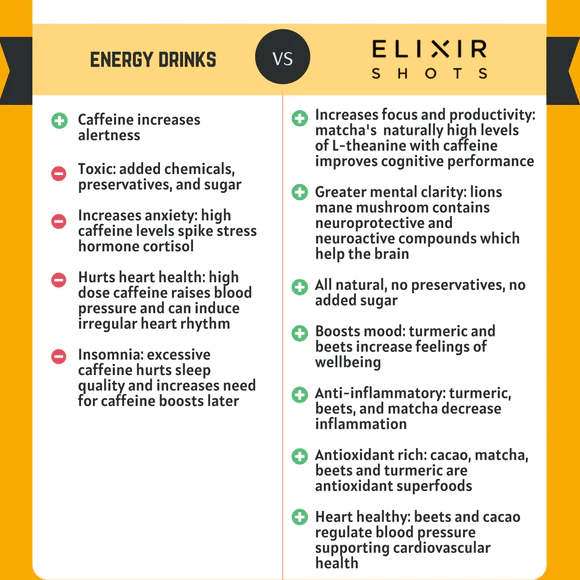 Feel the Elixir Difference
Other shots, coffee and energy drinks on the market today contain excess sugar and caffeine which temporarily boost your energy, then leave you with a massive crash and other bad side effects.
Our shots fix that by providing you with organic superfood ingredients that give you stable energy, increased focus, and a whole lot of other health benefits. The more you drink the healthier you are!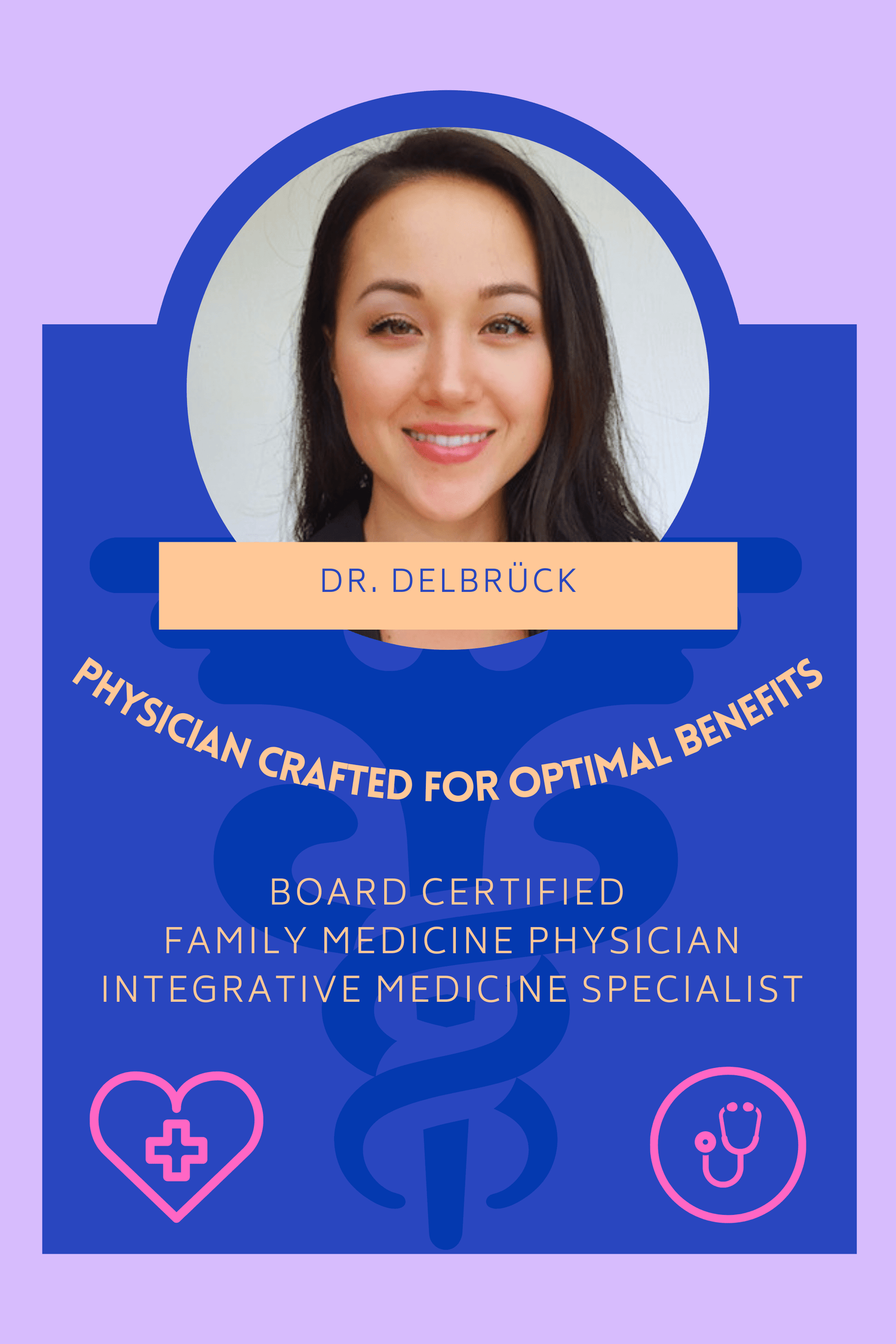 Physician Crafted With Whole Ingredients
All of our shots are formulated by a Family Physician who is plant-based and specializes in lifestyle medicine.
Elixir Shots are the most powerful, potent and synergistic blends on the market. These combinations of healthy superfoods works together to fight for you and your health!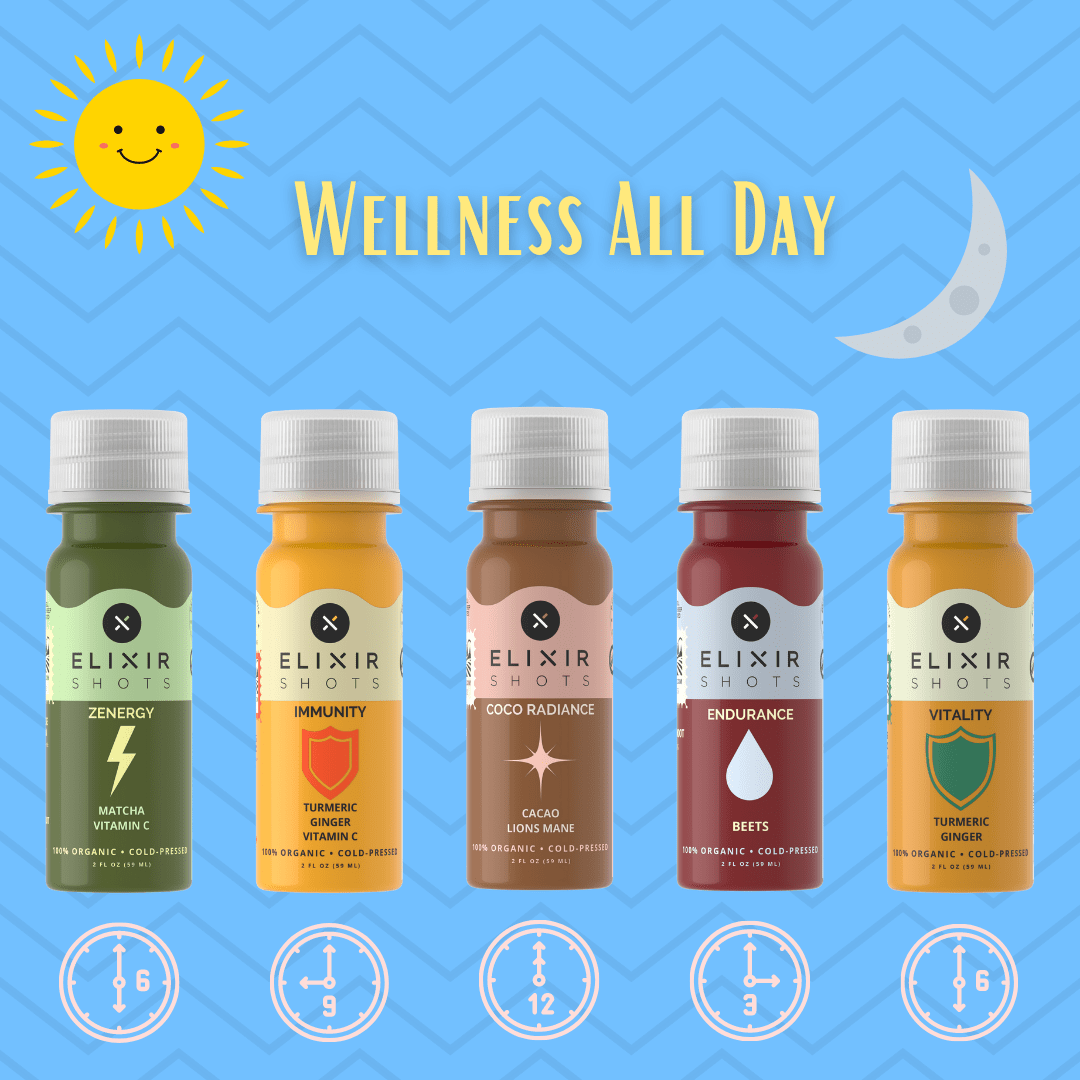 24/7 Pocket-sized Plant Power
Drink a shot every day to give your body the boost of immunity and energy it needs! These pick-me-up shots are great on their own or added to a smoothie, hot tea, or sparkling water.
It's great to add to your morning routine, but works to strengthen your immunity at any time of day. Take it at home, at school, before a flight, after a late night out, or whenever you need that extra boost!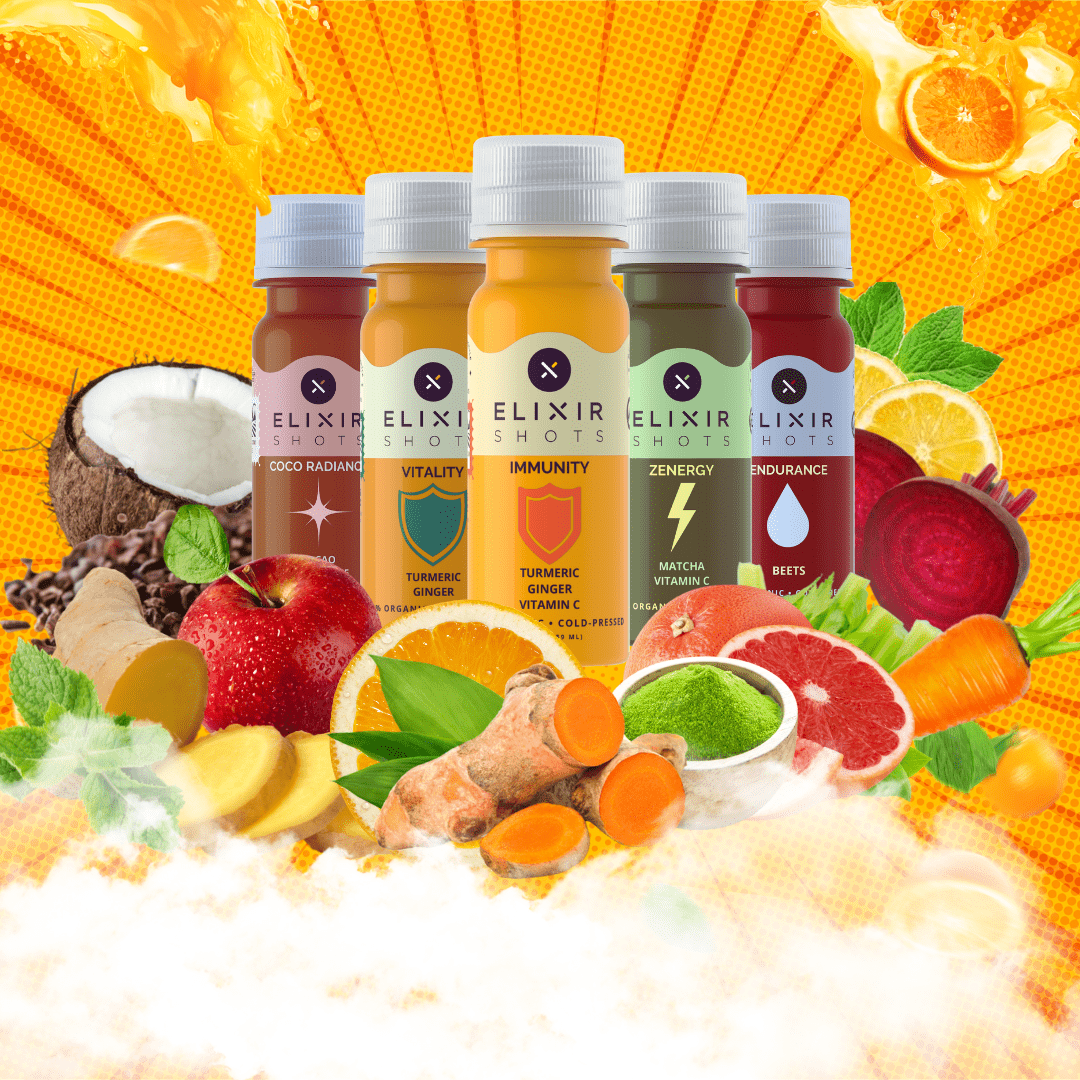 Sustainably Packaged & Shipped
We only use 100% post-consumer recycled bottles, and our shots are shipped refrigerated with a biodegradable liner and drain-safe ice packs.