Pick your favorite Elixir shot.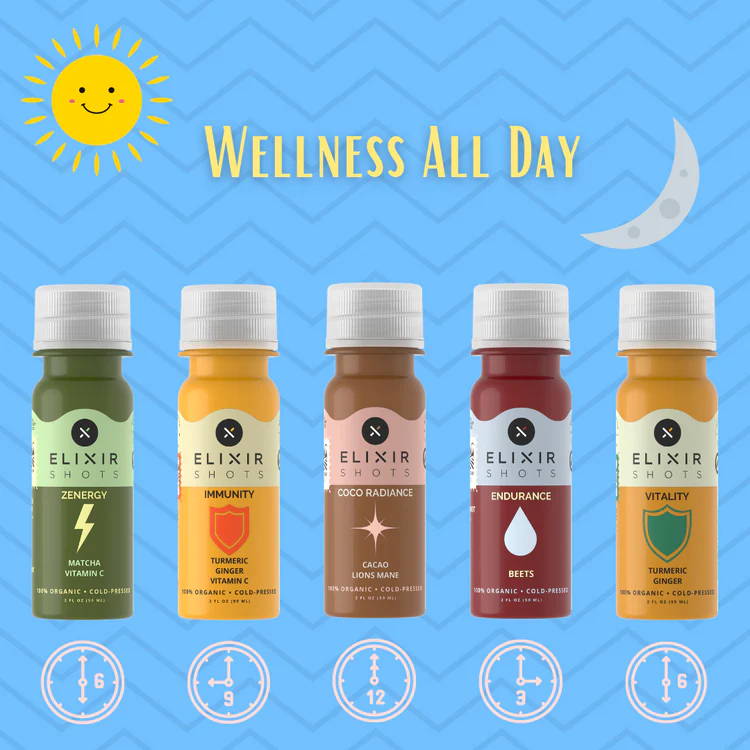 Choose how many you want and how often you want to receive them.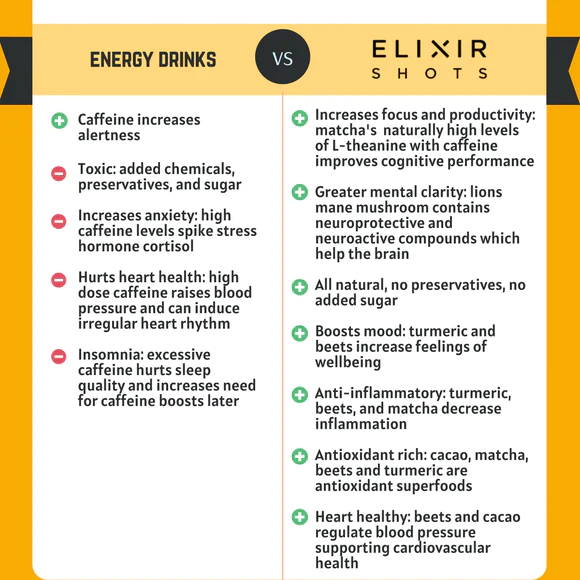 Get your shots delivered straight to your doorstep and never worry about running out of your daily dose of wellness!
Benefits Of A Subscription
Get 15% off on every single order.
Get $0 in shipping on subscriptions $100+
Change, skip or cancel your subscription any time.
To subscribe, all you have to do is select the shot you want and click the "Subscribe and Save" option before adding it to your cart.
Can I change which shots I want?
Of course! If you decide subscriptions aren't for you, all you need to do is login to your account to cancel, or contact us at hello@elixirshots.com.